Next to the river, there is a cuddle of 3 farm sheds connected by wrap around decks.
We refer to this, rather cheekily, as 'The Lodge'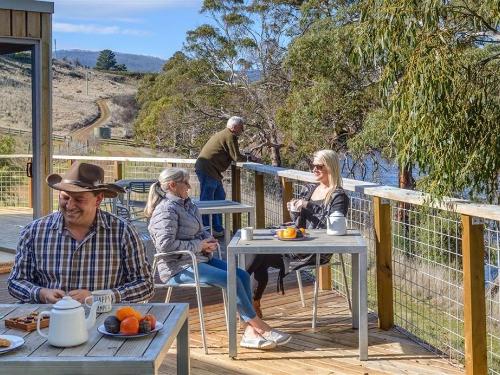 This area is for relaxing and socialising.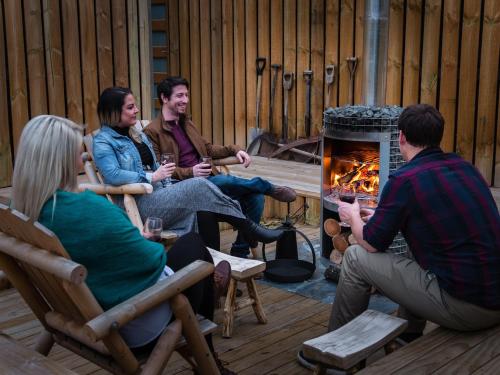 This is the area where guests can relax on day beds, make themselves a coffee, eat, enjoy a drink .... all overlooking the river or on the sunken deck with outdoor fireplace.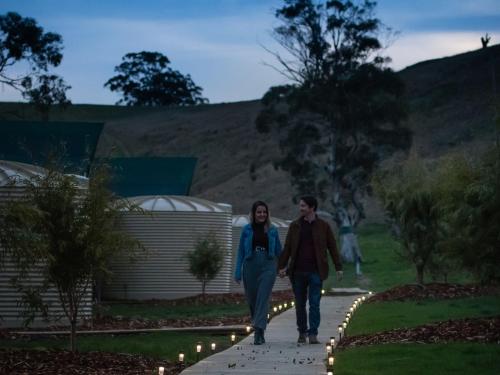 The Tents are joined to The Lodge by a boardwalk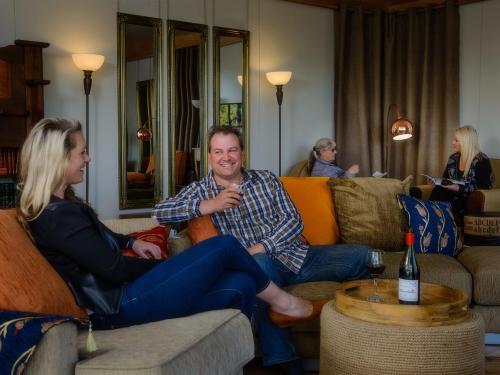 Relax in deep canvas and leather arm chairs and day beds....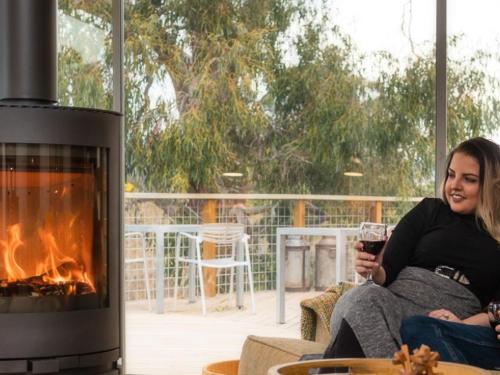 ...... or around the central fireplace.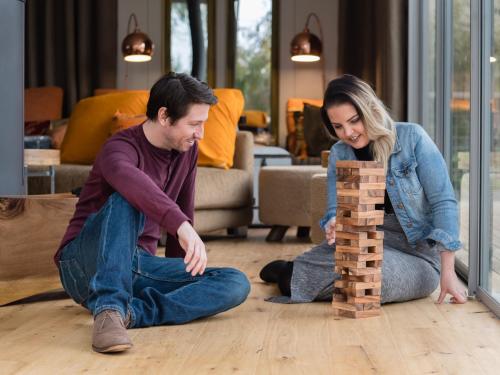 And there are magazines and books, a record player and original 1960s LPs, and lots of games and puzzles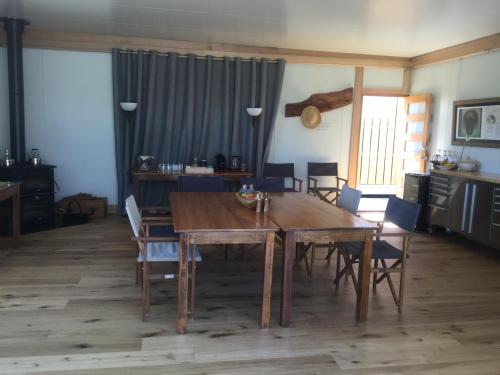 The dining room is great for card games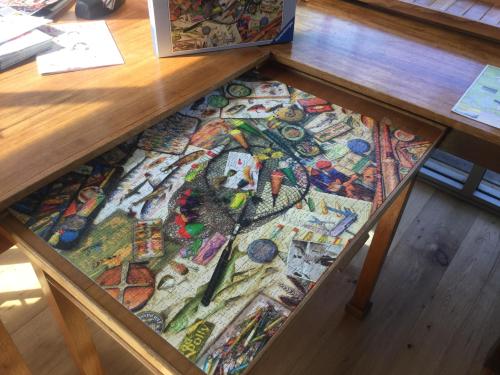 .... and jigsaws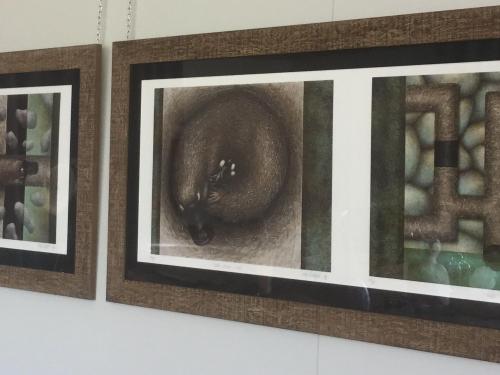 Even a 'farm shed' can be transformed with a few well placed original artworks!